Find out more about
the Copperhead

Original
In the eye of the storm, when gin & tonic suddenly became thé aperitif of the famous, the foodies and eventually just you and me, Copperhead hit the market hard by swimming against the stream. Where all the competitors were making Western…
The gin
In the eye of the storm, when gin & tonic suddenly became thé aperitif of the famous, the foodies and eventually just you and me, Copperhead hit the market hard by swimming against the stream. Where all the competitors were making Western Dry gins, Copperhead returned to the roots of gin and created a London Dry gin.
Many ingredients were listed as options to create the ultimate gin and after a month-long process experimenting with different batches, they found the perfect balance of 5 ingredients. The first Copperhead gin was born and it was named Copperhead London Dry Gin, or The Original.
Buy now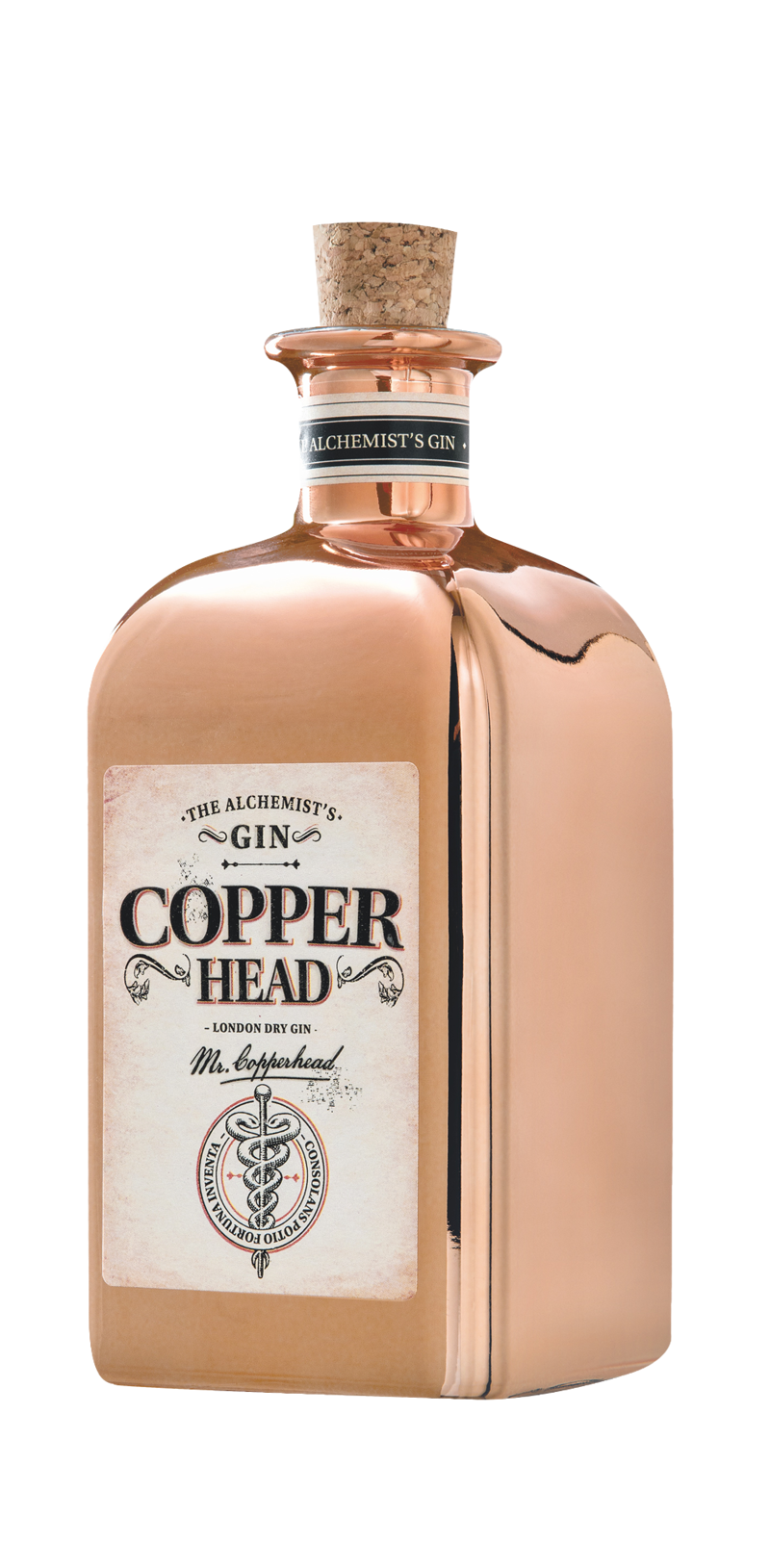 Botanicals
Juniper

Coriander seeds

Angelica

Cardamon

Orange peel
---
Become your own alchemist
To create the ultimate alchemist experience for the consumer, Copperhead developed 3 blends to add to the Copperhead Original. Created by Mr. Copperhead himself, these essential oils add not only a functional effect (alchemy) but an aromatic effect as well. Taste & function in just a few drops. Enrich your G&T's taste with grapefruit & angelica, ginger or guarana berries and transform your G&T in an aperitivum, digestivum or energeticum.
Function
Aperitivum
The grapefruit & angelica will stimulate your appetite and gives your G&T a bitter taste.
Digestivum
Activate your digestion with ginger and add some sweetness to your G&T.
Energeticum
Conquer everything on your path with these energizing guarana berries extract while enhancing the citrus aroma in your G&T.
How to prepare the perfect Copperhead
---